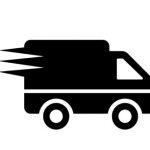 Adlab's surface transport and logistics practice provides leading organizations across passenger and freight transport value chains with the expertise they need to address their most complex commercial challenges. With multiple engagements completed for private companies, government bodies and state-owned enterprises, our sector specialists offer an unparalleled breadth and depth of experience.
Transport groups, logistics companies and public sector transport agencies around the world benefit from Adlab detailed understanding of their passenger, freight and logistics markets.
Our services are relied upon to provide pragmatic, actionable advice across a broad range of areas including growth strategies, concession bids, network expansion planning, policy development, profit improvement, business case development and regulatory submissions. The depth and rigor of our analysis and commercial insight enables our clients to pursue ever-greater value from their operations while addressing challenges, including regulatory and competitive pressures, funding constraints and new revenue opportunities.
Adlab advice and support provides a clear set of results and benefits for our clients. Whether it is through competitive advantage and success in transport franchise and concession bids through identification of growth strategies and investment opportunities that exploit key passenger and freight market developments, or through cost saving and operational performance improvements in network and logistics businesses, Adlab has the industry knowledge and expertise to give our clients a competitive edge.